Current Events:
---
All Saints Day Celebration, Isia & The Gnostic Holy Eucharist
---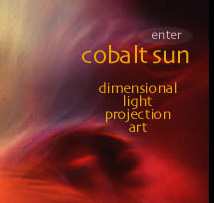 November 1, 2004 6:30-9:00 PM
Cobalt Sun Sanctuary
411 A Coloma Street, Sausalito, CA
$10-20 Requested Donation

Dear Friends & Lovers of Mary Magdalene and the Gnostic Holy Eucharist,
With this very important Presidential Election falling on the cross-quarter festival of Samhain, All Souls Day and Isia, I feel that is an important time to gather for ceremony.
In past years I have celebrated All Soul's Day and Celtic 'Spirit Night' by honoring our departed ancestors. This year at the mid-point between the Autumn Equinox and the Winter Solstice, when the veils between worlds is the thinnest, we will celebrate All Saints Day and pray for the assistance of all Gods, Goddesses, Masters and Saints for a positive outcome to the elections.
Since November 1, also marks the beginning of the Roman Festival of Isia, I feel very drawn this year to focus a portion of my talk on the Passion of Isis in her search to re-member, restore and resurrect her beloved Osiris. By means of her magical voice, Isis was able to revive the body of Osiris, by creating a Sahu or body of light that would live eternally. We will explore this idea aligning ourselves with our own body of light to draw substance and strength for the dark months ahead.
The evening will conclude with a Gnostic Eucharist Offering in the Tradition of the Holy Order of Mary Magdalene. This ceremony more closely resembles a Eucharist that perhaps was offered in the 1st to 3rd Centuries AD when Christianity had more of a Gnostic influence. This rite represents, in ritual form, the saga of the Divine feminine, her descent and imprisonment into matter, her liberation and redemption. This descent of Sophia is a metaphor for the story of our own journey of remembering and re-awakening.
Please come at 6:30 PM and bring an image of your favorite deity, master or 'otherworld ally' to create a community altar. 7:00 PM Mariah Parker will give a brief expression of a positive political vision followed by an invocation of the Saints, Masters, Gods and Goddesses. Approx. 7:30 PM the Gnostic Holy Eucharist will begin. If you arrive after the ceremony commences, arrows will guide you to enter through a back door.
I am very excited to be presenting this event at the beautiful Cobalt Sun Sanctuary. This studio is the exquisite creation of the very talented Sound and Light artists, Lynn Augstein and her partner Dwight Loop. The facility has plenty of free parking, just minutes from highway 101 and offers easy entrance for any one with a physical injury or disability.
Sabina, Christy Salo, Mariah Parker, and Oshun du Balley will assist me in the Celebration of All Saints Day & Isia.
I hope you can join us in prayer and celebration,
Elizabeth
DIRECTIONS:
FROM HIGHWAY 101 TAKE THE MARIN CITY/SAUSALITO EXIT
TURN RIGHT ONTO BRIGEWAY TO THE THIRD LIGHT (at the Samurai Restaurant).
TURN LEFT ONTO COLOMA STREET AND DRIVE TO THE SECOND BLOCK OF WAREHOUSES
LOOK FOR THE BANNER OF YELLOW SILK ON YOUR RIGHT 411A COLOMA STREET.